Foiling services have their benefits for both protection and aesthetics. If you want the proper results though, you need to use an expert team. Our technicians have been part of the industry for years. They are fully aware of what they are doing and what they need to do to satisfy everyone.
One item that people have begun to use more frequently is the foiled label. They are capable of augmenting an item. They do so to the point you can move it off the shelf more easily. Foil enhances type, logos, illustrations, and other forms of artwork.
You find labels on the most noticeable items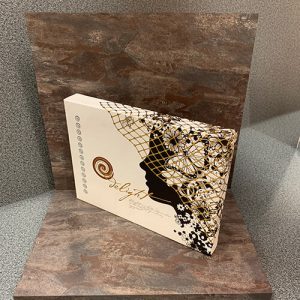 All you have to do is walk down the shopping aisles to view all the foiled packaging and lovely foiled labels. They have their place on the most noticeable items. The producers of personal care products frequently use foil printing to make their goods stand out. Examples of these items include conditioners, shampoos, lotions, skin creams, and cosmetics. Furthermore, people use the labels for packaging for supplements, vitamins, and much more.
A very economical way of generating a foiled label is by adopting the cold foil printing method. This procedure is an in-line operation that uses rotary label presses. You use both flexographic and letterpress. Moreover, it employs plates rather than dies for the foil area. Speak to us if you desire top quality foiling services.
The positives of cold foil labels
There are several benefits that come with using this kind of label. For example, there will be a quick set up. Something else that is fast is the running speeds. So is the turnaround time. Moreover, you get to use economical plates rather than pricey dies. Users are also free to work on a huge number of substrates like non-absorbent papers and films. For long and short term print runs, you can save money. The registration is superior to hot stamping too.
It is also possible to further improve your labels. What you need to do is emboss them to add dimension. Embossing is normally performed with metal dies. However, you can emboss several labels by employing special plates. Again these don't cost as much as dies. They are quicker to make as well. You will save yourself money and time. You could emboss a type, logo, or other design features.
Rely on our foiling services and expertise
At Foiling Services, we like to go out of our way to aid every client. This involves going beyond providing first class services. In addition, we help people to create a design if they have yet to do so themselves. We also make certain that we understand how items will react to the process prior to doing any work. This way, we can keep them safe.
If we can be of assistance to you, please let our team know.