One of the main reasons to add a laminate to a product is to give it more protection. There are few times when this is as vital as when it is items that have to handle the elements. Exposure to wind, rain, frost, UV, and changing temperatures can cause problems with many materials. Luckily the right laminating services can help.
How does it help?
The goal with any kind of laminate is to wrap a weaker substrate with a film that is far more stable. This final layer will have much more durability and less vulnerability to things like water and heat or cold. As a result it can give the material the protection it needs and save it from rapid wear.
Applications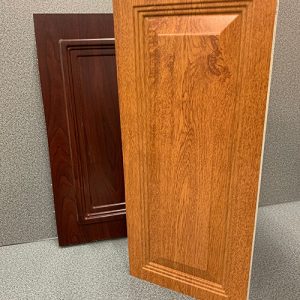 It is impressive to think of how many different items you see outside on a daily basis with a laminate coating. For example it could be simple things like signs and other marketing materials. If they were plain paper or card the elements would damage them quickly. The lamination provides protection against rips and tears, soiling, running ink, and more.
One of the most interesting uses of laminate is in composite doors and panels for conservatories. Under the surface these products can have a core that is many layers of laminated timber, fibreglass, or even foam. Then typically the final outer layer is a laminate. It could have a huge array of different finishes, from woodgrain to various other colours. The detail can be really impressive, even making it look like real timber.
Similar to doors there are also lots of exterior cladding products that have laminate coatings. Again these can have a huge array of finishes, including various colours and patterns. These products have very durable laminates that can withstand any kind of weather. As a result the cladding can be long lasting. It can help to protect the substrate, whether it is a brick wall or concrete.
Talk to us about our laminating services
The applications we spoke of above are just a few examples of the uses for exterior laminates. There are plenty more, including vehicles and even things like swimming pools. Lamination is a real growth market as more people explore the potential of composites and different combinations of materials.
At Foiling Services we work hard to stay at the head of the laminating industry. We want to give our clients access to the best solutions. This includes films from market leaders like Kurz. We also use the best machinery to apply these materials.
So, if you want great laminating services for external products, contact us. We can even offer suggestions if you don't know what kind of laminate to choose.