A lot of people appreciate how great lamination services can be. It has been this way since the benefits became general knowledge. Protection is the primary advantage, especially for paper items. However, the laminates also have the ability to give products an attractive look.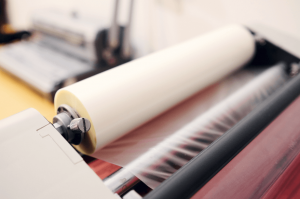 Commercial and residential spaces can have numerous huge surfaces. These all require surfacing materials to obtain the right function and aesthetics. They include tabletops, furniture, and even walls. Understanding how to work these surfaces to your benefit is critical. It is hard to obtain the right aesthetics if you don't. You can't go wrong with some digital laminates here. For one thing, they are affordable. In addition, they can transform your space and are easy to install.
Ideal for interior design
A fact is that digital laminates are most popular as surfacing material for interior design projects. However, you can also use them to alter the utility, feel, and look of a space. In a sense, uses for them are limitless. If you lack inspiration, you can use some of our ideas for them. On top of this, for first rate lamination services you can give us a call.
Decorating bedrooms
One idea is to use them in a children's room or a nursery. You could utilise some pastel-coloured laminates in order to coat a wardrobe. Moreover, you can produce a statement wall inside a baby's room. Another way they can work is by enhancing the look of furniture and shelves. This is without spending on new pieces that kids can outgrown easily.
The kitchen
The laminate has uses in the kitchen too. Digital laminates are created with durability and strength in mind. Such attributes make them ideal to use in any kitchen you desire. You can produce a contemporary aesthetic on each cabinet with them. Furthermore, it is possible to use ones that will accurately recreate natural substances for wall panelling.
People can use the laminate in all sorts of creative ways. The result is a kitchen look that is harmonious. As an additional bonus, the laminated surfaces are going to be easy to maintain and clean.
Extending the life of an old item
Digital laminates have proven their use to those who work with storage and furniture. There is always the option to dispose of an old and worn out wardrobe. However, using laminate enables you to prolong its life. Sheets of these laminates are perfect for a home office, closet, or pantry makeover. You can renew the majority of surfaces.
Rely on us for lamination services
At Foiling Services, we are a big player when it comes to using foil and laminate. The main reason why is because we are fully aware of the delicate nature of these services. We take every precaution to ensure that we don't damage the things we add foils or laminates to.
If you require our first rate lamination services or anything else, please get in touch with us. We can work with various products and always ensure we deliver a great finish.