Using laminating services is advantageous in many ways. Most notably, it provides your items with a level of protection you cannot get with other options. In addition, it can enhance the aesthetics of your materials if you choose the right film. In order to gain these benefits however, you are better off working with professionals. Our team has been specialising in this area for years, so we can give you the assistance you are looking for.
It is all for longevity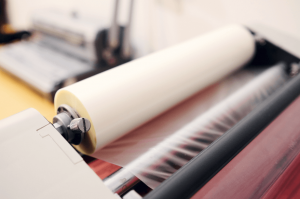 People usually laminate print materials for the sake of longevity. In the majority of instances, these are products that are at risk of tears, wrinkles, grime, water and oil. All of these can shorten the life of your goods. The lamination is a clear plastic film. It has a matte or gloss finish. You can apply it to the face only or choose to have it on both sides of your piece. Protection is the name of the game here. As such, most pieces receive films on both sides.
The lamination might get applied over the printing. However, it still permits you to read the print. Additionally, in most cases, it can augment the contrast and appearance of the ink. What's more, laminate comes in a myriad of thicknesses to introduce more rigidity and strength to pieces.
Depending on the environmental conditions and use, you can produce pieces with a flush cut or sealed edge. Contact us if you want first rate laminating services.
Sealing
You produce a sealed edge when you sandwich a printed piece between two plastic laminate film sheets. These are ones that extend beyond the piece's edge. What this does is allow the two sheets to bond to one another around the whole perimeter. That encapsulates the document in plastic to give it maximum protection.
There are many common uses for this type of lamination. Examples include bar and restaurant menus, educational materials, and machinery hang tags.
Flush cut
As for the flush cut, this refers to lamination you trim so it is even with the piece's edge. This style provides aesthetic advantages. However, the film's edge is not entirely enclosed in film. Since this is the case, it does not fully protect the paper edge from grime, oil, or moisture. It may be worth thinking about if this will be sufficient for your needs.
Once again there are a number of applications for this laminate method though. They include presentation folders, bookmarks, and business cards.
We fully understand laminating services
At Foiling Services, we provide top quality assistance for clients in all kinds of industries. We understand the process and know we can't get it wrong. Therefore, we take great care when we handle items. This could be sheet materials or profiles.
So, if you would like to use our laminating services, please don't hesitate to contact us. We will ensure you get the best solutions.