Foiling services can provide you with some excellent results. However, you will be unable to obtain them without the assistance of professionals. Our team has been specialising in this field for over ten years. During this time, we have made it our goal to meet and exceed the expectations of every client.
Using flyers is one of the most effective ways of making your grand openings or product launches a success. They will certainly be able to aid you in hitting the ground running. What we are going to do is tell you how you can make a great first impression too. To do so, we will share some of our best tips with you.
An eye-catching design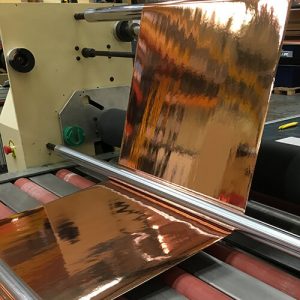 The first thing you can try is creating a design that will catch the eye. Good branding is a visual experience first and foremost. The gleaming reflective attributes of foil shine in the light. They produce a flyer that is striking.
It is possible to use foils as part of a background that is bold and contrasting. Another possibility would be to utilise a small amount of metallic foil to produce a high-end look. Event flyers that you foil print are perfect if you want to make the events seem exclusive.
Luxurious
You can actually make your event flyers seem more luxurious as well. Normally, the event flyer is going to be the initial interaction people have with your brand. Therefore, it is imperative you give everyone a wonderful first impression. You may not be able to persuade them to attend your event otherwise.
Try using metallic elements to finish off your design so you can make them appear grander. If you require first class foiling services, get in touch with us.
Emphasise the attractions
Another piece of advice we have is to emphasise your main event attractions on the flyers. You could be targeting potential visitors or existing customers. In either case, you can use your flyers to draw the attention to why it is an event they must attend. The writing can reflect the light and shine glowingly to grab attention. It will reinforce why they need to attend. This approach is brilliant for emphasising headline acts or emphasising guest speakers.
Make logos stand out
Finally, you can foil print logos on your promotional materials. Doing this can easily make them stand out. There are all sorts of dazzling reflective colours to choose from. In other words, you are not limited to going for gold or silver.
Start using our foiling services today
At Foiling Services, we perform our work using some of the most sophisticated technology available. It allows us to meet the challenges of creating patterns or shapes. Thanks to our machinery and skill, we can comfortably foil your items without worrying about ruining them.
If you would like to use our foiling services, don't hesitate to contact us.