When you laminate something, you need to be careful. This is a sensitive process that is trickier to navigate than you might believe. As a result, it is not difficult to make mistakes and ruin the object you are laminating. With our lamination services however, your goods are in the hands of experts.
There are many applications
Laminates are suitable for a myriad of uses. For example, a high grade laminate safeguards printer toner or ink from environmental conditions. This includes dirt and water. Certain products provide extra UV protection to enhance the lifespan and print durability. Another use for laminates would be altering the finish or appearance of a graphic. Adding texture or changing a print to gloss from a matte are decent application examples.
There are numerous forms of laminate to choose from, providing options for all these different uses.
Firstly, there is heat activated. Here, the adhesive demands that you expose it to high heat before it is capable of adhering to the media.
There is also the pressure sensitive laminate. This adhesive is aggressive. It needs pressure to stick to the print. However, with this type you don't need heat.
Last but not least, there is liquid. You use your hands here and apply the laminate using a spray gun applicator, roller, or brush. You are able to use it with a roll-to-roll liquid laminator.
Compatibility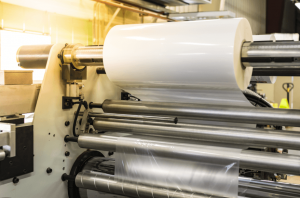 This is also vital with lamination. You have to select a film that works well with your media. You should use vinyl laminate when you are working on vinyl media. Similarly, to coat polyester it is preferable to use polyester film.
Should you pick the wrong laminate, then you can expect product failure. This can lead to an expensive reprint of the whole project. Contact us if you require the best lamination services in the industry. We will help you to choose a suitable film.
Media preparation
It is important to know about media preparation as well. You need to let the print dry completely prior to using an over laminate. For the ink set, it would be wise to refer to the OEM's drying instructions. It is common to allow the print to dry for 24 hours. The extra time shall make certain that your ink has cured. At the same time, you can stop lamination problems.
Before applying the over laminate, wipe your print using a clean, lint free cloth. Doing this allows you to remove debris and dust. Both of these can prevent the film from forming a strong bond so it is wise to clear them away.
One last detail to note is that multiple environmental factors are going to influence the adhesion's efficiency. It is crucial for you to restrict the level of stress that results in adhesive failure.
You can count on our team to offer lamination services
At Foiling Services, we provide superior protection and appearances to your items. This would not be possible without our skilful team members. It also helps that we have access to fantastic laminators and a wide array of films from top manufacturers.
If you would like to see what our lamination services can do for you, please get in touch with us. We are ready to take on any challenge for you.