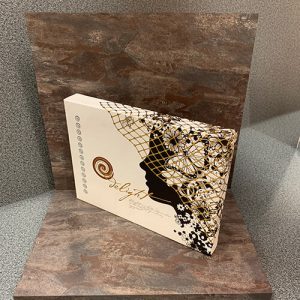 People use foiling services to give their items advantages over others. When you use them correctly, the foils can make your goods stand out from the rest. Having specialised in this field for years, we know what to do. Using our experience and high quality foil, we will provide solutions that yield fantastic results.
You might have used hot foil previously to create bespoke objects. If so, it is likely you have been concentrating on the usual things like straps, belts, and other leather items. Other examples would be stationary, greeting cards, and paper bags and labels. There is no need to stop here however. You can branch out and use foiling ideas that are original and unique. If you are struggling for ideas, we have some to share that you may find interesting.
Feeling lucky?
The first item you probably didn't know you can hot foil is a poker chip. In order to make something properly unique and special, it is necessary to personalise it. Hot foiling is a great way to do this. The foil can adhere well to the chips, making them stand out and look really impressive.
Boutique fashion
It is easy for boutique fashion brands to generate some very exclusive and distinct merchandise with hot foil. Think tags, watch straps, and belt bags. You could also use foiling to enhance the arms on eyewear like sunglasses or glasses.
Nice footwear
Shoes and boots are two other possibilities. You can use a hot foil machine to produce unusual and unique designs for footwear. For example, you are able to deboss and emboss attractive patterns and logos on nearly any shoe.
Guitar picks
The last item we want to discuss is the guitar plectrum. Musicians grow close with their gear. Therefore, there is certainly a place in the market for personalisation. One idea would be to provide a collection of custom plectrums with hot foil. You can personalise them with the artist's initials or band logo. You can go even further if you want and opt for personalising drum sticks and guitar straps.
We are here to aid everyone who needs foiling services
At Foiling Services, we aim to satisfy all the requirements of our clients. We want them to come to us confident we can make their ideas a reality. Plus, ours is a competitive service, with a focus on bringing these services to everyone. You might need foiling for decorative or even protection reasons. Whatever the case, we will assist you to the best of our abilities.
So, call us today to begin your journey with foiling services. You may find they are exactly what you are looking for to create unique items that stand out.