A lot of individuals are after foiling services today because of the benefits they offer. For example, the appearance they bring to products is nothing short of spectacular. Being specialists in this field, we are able to consistently deliver stellar results with our work. Whether you already have a plan in mind for the foils or if you need help coming up with something, we can assist you.
Cold foiled labels are a great choice if you want to augment marketing efforts. They accomplish this via the visual effects. A colourful and sparkling approach to labelling can enhance the impact. Consumer interest will increase as a result. You can use this on publications, marketing materials, packaging, and more. However, there are multiple points you will have to consider if you intend to generate superlative labels.
When should I use it?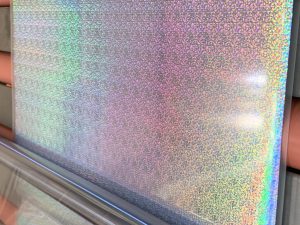 One point is understanding when you need to choose cold foiling. Hot foiling may be a decent choice for rough surfaces with a texture. However, you have to apply cold foil to a label surface that is entirely smooth. It must remain completely flat once you apply it.
Cold foil can also be introduced more precisely. You can do this with a superior resolution and over a bigger area than with the hot foil approach.
What you should keep in mind is that cold foil isn't a replacement to hot foil. Rather, it is a versatile technique that lets you use foiling for extra applications and markets.
Leveraging
Another point would be leveraging the impact this foiling would have on the marketplace. The dash and flash that comes with foil generates an immediate, robust visual impact. Thus, the visibility of cold foil labels is an impressive marketing technique. In an extremely visually saturated, competitive marketplace, your prime strategy should be to ensure your items are as appealing as they can be. Give us a call if you need the UK's best foiling services to help you do that.
Going for commemoration
The last thing we will go over is using cold foiled labels for commemorative pieces. They can be the ideal pick for an anniversary seal too. The foil design is able to make your labels appear more professional. They become more memorable as a result, communicating the milestones of various things. This carries the correct impression to business associates, employees, and customers. The first class appearance of a cold foil label is appropriate for every commemorative piece.
People trust us for their foiling services
We have worked our way up to becoming the most trusted name in the UK foiling industry. As the market leader, we are constantly aiming to exceed even the highest of expectations. Moreover, just because we provide outstanding results, it doesn't mean you need to pay premium prices. Our costs are actually very competitive.
So, if you want to try our foiling services or would like to know more, feel free to contact us.