There is a lot of value in laminating services, especially when experts apply the films to get the best results. We have been working in this area for a long time. As a result, we can give you the most reliable solutions for almost any need. For example, we can apply laminate to a huge array of materials to provide protection, decoration, or both.
Making sure you purchase wet lamination adhesive that works to your specifications will guarantee that things progress correctly. When it comes to a bonding solution for flexible packaging, there are several ideas you can use. In this post, we will look at some of the considerations you need to make here.
Top quality
Firstly, there is quality. Packaging is one of the more competitive fields. When you make investments into adhesive, you must choose an item you can depend on. In many instances, inexpensive adhesive producers shall try to entice you with small costs. But, when it comes to performance, you might not like the results.
How strong is it?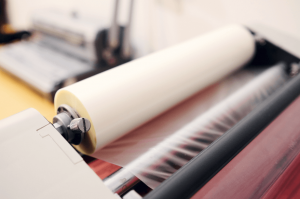 One reason why an excellent quality adhesive is better than a lacklustre one is the bonding strength on offer. There are adhesives that can endure embossing straight after lamination. Others can tolerate grease exposure, making them attractive for all kinds of food packaging. What you don't want is a failure to preserve the bond after you start using the adhesive. This situation can come with a loss of capital.
Is everything consistent?
Another consideration would be consistency. Adhesive must be able to provide consistent performance. This way, your packaging operations will be able to progress smoothly. You might be able to benefit from a regular wet bond adhesive, or you could need a custom one. Whatever the case, you should ensure it has sufficient uniformity. If you are using an adhesive you can't rely on, contact us to use our first rate laminating services.
How much value does it offer?
You must also take value into account. Performance and value have to come first. This means using versatile products that generate cost efficient solutions. If you need something suitable for manufacturing projects, get an adhesive that will do the job. For laminates that you are going to subject to high temperatures, you will require an adhesive with the right features.
We know what to do with laminating services
At Foiling Services, we are well aware that lamination can be useful for a whole host of things. However you need to choose the right film, application method, and equipment to get the best results. We can work with you to do just that.
So, please speak to us if you need to use the best laminating services in the UK. We deliver consistently high standards for clients in an array of industries.