When you think about lamination services you probably consider laminating paper at a local stationary shop or printers. While this is a common service, there are far more options for laminate. As well as the usual clear laminates you are thinking about here, you can find various finishes. This could be colours, holograms, or even wood grain and texture. The most decorative are becoming increasingly popular, especially in homes.
A quick refresh
The surfaces in your home will show signs of their age if you don't keep on top of the maintenance. However, doing this can require a lot of work and a big investment in many cases. It is not really sustainable to replace things like kitchen cabinets and pieces of furniture every time they are looking old. What you could do instead is paint them but this could leave a poor finish. A better option, and one that more and more people are choosing, is to use decorative laminate.
Lots of benefits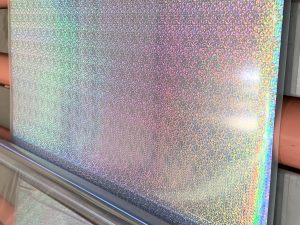 The great thing about choosing a decorative laminate is the wide array of choices. You can choose from a huge array of different finishes. For example you could opt for wood grain so the things you are refinishing look like new. Or, you could make them stand out by choosing a pattern or colour. There are gloss and matte options so you can decide if you want a bright or soft surface.
Other advantages of using laminates include the fact that they are typically sturdy and durable. That means extra protection against things like impact damage and moisture. Most laminate is also wipe clean, making it even better for kitchens and bathrooms. The easy maintenance means your items will last longer too.
It is relatively easy to use decorative laminates in your home. You just need to take care to ensure you stick them carefully in place and keep it smooth. The last thing you want is bubbles, creases or other flaws.
Talk to us about lamination services
We have a lot of experience using decorative laminates. In fact we add them to a wide array of different products, including door panels, furnishings, point of sale displays, and more. We have access to a huge range of laminate from top brands so clients can rely on us to cater for their needs.
You can learn more about our lamination services by contacting our team. We are happy to advise you and have plenty of experience to share.