Foiling Services exists to offer its assistance to clients from all sorts of industries. To achieve this, we excel in applying functional and decorative foils onto many different products. Because we are the top individuals in the business, you can confidently rely on us. We will ensure you get the full benefits of foiling.
One of the most important parts of the foil stamping and embossing processes is specifying paper. There are multiple options to choose from so it is preferable to know what they are.
Uncoated stocks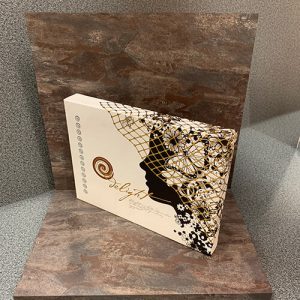 Stock of this nature will emboss wonderfully. This is especially true for ones that are a mix of recycled and virgin fibres or virgin pulp. The longer fibres stretch better than the rest, which creates a deep crisp emboss.
Sheets that come with shorter fibres also do quite well. This includes those coated sheets or ones with a big recycle content. Yet, shorter paper fibres are not capable of stretching as far. The result is embossing that is somewhat shallower.
Excellent embossing will smooth your paper texture on the image. Thus, textured papers have a habit of creating some of the best embossing around. The smooth image is able to stand out more in comparison to the texture of the paper stock.
Uncoated stocks and foil stamping
As for foil stamping, this also works decently with uncoated sheets. Foil is able to stamp cleaner when using them because they are smooth.
The textured, rough surface of numerous undercoated stocks offers a challenge for stamping. Sometimes, you can get uneven edges. On textured stocks, you should avoid small serif type. Fine reverses can cause trouble too. In any case, you should talk with the stamper at the design phase.
Usually, ink holdout is somewhat lacklustre on uncoated stocks. Conversely, the majority of foils are opaque. They hold their colour on some of the darkest uncoated stocks. Therefore, stamping is the most suitable option for foiling services for dark cover stocks.
Coated stocks
Coated paper has the ability to blind emboss extremely well. The embossing won't be as deep as it will with uncoated stock though. Inflexibility coatings and short paper fibres stop the paper from stretching to the same degree. Yet, the coating can reflect light. This leads to the embossing popping from your sheet.
Ink holds the embossing depth since it cracks when it dramatically stretches. Therefore, when working with sheets flooded with ink, it is best to create shallower emboss dies.
As for stamping, coated stocks provide you with the ideal surface. The smooth exterior lets the foil stick evenly. What you get is the most brilliant, cleanest foil stamping.
Reliable foiling services
Over the years we have gone out of our way to satisfy the unique needs of our clients. Some of them may already have a design they are happy with. If they don't however, we are always ready to aid them in this area.
Get in touch with us today to find out what our foiling services can do for you. We are a flexible company with a lot of experience to share.