We've all had an experience where we have had trouble navigating our way around a building. It could be a large office block, a hospital, a shopping centre, or even a school. In each case it would be much easier to move around with proper signage. With professional laminating services people have far more options for creating these signs. The laminates also make them more durable so they last longer.
Entrances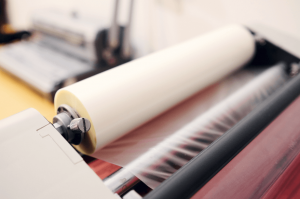 Good signage should begin by helping people to find the main entrance for properties. These signs should be in key locations on the approach to the building so people don't get lost. This is especially important on sites like schools where there may be separate buildings.
One of the issues here is that many of these signs will need to be outside. That means they are at the mercy of the weather. Laminating is a really good option here because it can protect various materials, including different types of paper and card. The films will be waterproof and can also help to protect the ink from fading in the sun. This can mean signs will look great and be able to direct people for a long time.
Internal directions
You can find all kinds of signs within different properties. It may be vital directions like indications of where fire exits are. In addition, it could be signage to show where different amenities are, including bathrooms, cafes, or lifts.
While the fact these signs are indoors means there is no need to worry about the weather, laminating is still a good option. It can protect them from dirt and colour fade. There are also films that make the colours seem more vibrant. This is really useful for important signs you want to be highly visible.
Marketing signs
In shopping centres, department stores, and many other buildings, you can find signs to promote all kinds of things. This could be specific products as well as entire brands. Laminating can make them stand out. This can be really great if you want to draw attention to sales or certain products.
Contact us for laminating services for signage
Foiling Services is one of the best companies in our field in the UK. What we do is offer foil and lamination solutions for a variety of needs, from marketing materials to packaging and signs. If it is possible to laminate it, we can probably do it. We can accomplish this because we have some market leading equipment and access to a wide range of quality foils and films.
So, if you want to protect your signage, contact us to talk about laminating services. We can provide advice about films, quotes for the service, and lots of other useful tips.