When you laminate something, you are supplying it with a high level of protection. In addition, depending on how you approach things, you can also augment the item's appearance. Having supplied first rate laminating services for years, we can assist you with getting the best results from this work.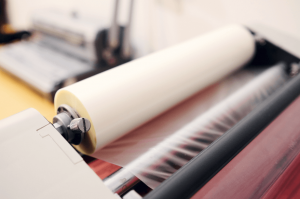 You could be someone that has never used a laminator before. If so, you are likely wondering why there is so much fuss surrounding them. You may not fully understand why someone would willingly run their paper through a mechanism to coat it with plastic. In reality though, there are many reasons why laminating your documents is vital.
Essentially, your documents have to make a statement. At the same time, you have to defend them from wear and tear. This is exactly what lamination does for you. We also have some other reasons why you need to laminate your documents.
Handling
Firstly, there is preparation for handling. Paper, as you already know, is quite fragile. When you handle it too much, expect it to suffer some damage. Sometimes, you can even completely ruin it. This necessitates the lamination process, especially for items that are going to be handled often. Menus and name badges come to mind here.
The lamination film shall stop the documents from ripping and protect them from soiling. You will be able to use the same document repeatedly. Since you won't have to keep on reprinting, you will save money too. That makes laminating services even more valuable.
Do you have a presentation coming up?
Another reason is so that you can prepare the documents for presentation. Here it can improve your document's overall aesthetics. For example, you could use all kinds of mounting boards together with a few laminators. This is to produce sturdier and more durable signs and displays, and much more. Moreover, certain pouches come with sticky backs to aid you in sticking the document to other exteriors.
We make sure we get things right with our laminating services
The significance of having your documents laminated is something you cannot undervalue. In order to guarantee that your documents are properly laminated, you need to work with professionals. We are ready to help, as we are the UK's number one company for lamination and foiling.
At Foiling Services, we know that there can be all kinds of errors when working with film and foil. But, we go above and beyond to ensure that there are no errors. We get it right the first time to deliver the best value.
So, if you wish to benefit from the highest quality laminating services in the UK, feel free to call us. We can work to all kinds of specifications.