Foiling services have become an attractive possibility for all kinds of businesses. We mean this literally and figuratively. The advantages on offer here are ones you definitely need to think about. On one hand, they enhance an item's appearance. On the other side, you can use the foil work for protective reasons. We can help you get the best of both worlds, so why not have a look?
Foil stamping and silk screening are two essential practices used when designing packages for all sorts of goods. But, there is a major difference between the two. One offers a glossy image and the other gives you an appealing highlight. So that you understand how different the two are, we will be explaining them both in more detail here.
The silk method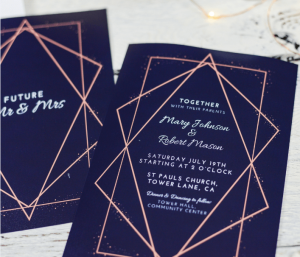 This technique received its name due to the procedure involved. Prior to the invention of polyester mesh, people would use silk in the process. Because you can use one colour at a certain time, people use multiple screens to create a brilliant image or design.
You make each screen from a bit of lattice that you stretch over a frame. For your mesh to be entirely effective, you must mount it on the structure. Most significantly, it has to be under tension. The design's outcome on your material will vary by the mesh size.
You can describe silk screen printing as a stencil approach of producing prints. This is where a certain design gets imposed on a fine screen or mesh. Also, the black areas get coated with a substance that is impervious. Following this, ink forces through onto the exterior. If you need the best foiling services in the industry, please speak to us.
The stamping method
This is a more straightforward technique when you compare to its counterpart. Hot stamping consists of the treatment of metallic foil. You apply it on the exterior of your packaging with the assistance of a die. It works very well with plastics and paper. However, you can also apply it to other substrates.
With foil stamping, you mount and heat the die. Following this, you place the foil above your packaging ready for imprinting. When your material is below the die, a metalled or painted roll-leaf carrier gets positioned between these two. The die is then pressed down through it. The combination of heat, dwelling stripping time, and pressure oversee the quality of every stamp. You are able to create the die from any given artwork. This may include a logo or text.
You can rely on us every time you need foiling services
The expertise and skill our team possesses ensures that your items will always be in good hands. In addition, we use quality films that range far beyond the normal silver and gold shades. We can implement a host of different foil designs for each client to suit any ideas.
So, if you wish to use our foiling services, you are welcome to contact us. We are confident you'll love the results.