Lamination services can provide a high level of protection and enhance an item's appearance. However, it takes skilful hands to get things right. As specialists in this field, we can use our talent and technology to deliver the results you desire.
Many people waste a huge amount of money on large posters each year. Normally, you would create a poster for a single event or promotion. Then, it is never seen again. This is quite wasteful and there are lots of costs to consider.
The printing price
The price for printing and deliver a huge poster can end up somewhere between £20 and £50. Quite frankly, this is a huge waste of resources. Things get even worse when you never use the poster again.
Choosing laminated A4 instead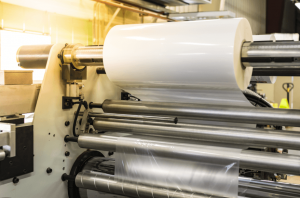 What you should really do is create posters using laminated A4 sheets. There are several good reasons why you should consider this if you haven't already.
To begin with, the smaller sheets are easier to deliver, store, and display. While you may have concerns about how much attention they can attract because of the smaller size, with the right placement you can overcome this. The laminate can also make them stand out.
The smaller sheets are also much cheaper. You will save on the raw material, ink, and film. This could be a huge saving over printing much larger posters.
You may be re-using elements of your poster. If so, you can modify a page or two to make it applicable to a new display. You are free to re-use those pages that you laminated previously. There is also the cost to do this because you already have the materials. By re-using laminated A4 posters, you can reuse them and avoid multiple productions.
Choose our lamination services
At Foiling Services, we use our talents to make your items attractive and distinguished. To guarantee success, we start by getting as much info as we can about your ideas. This includes looking at the goal and quality you are aiming for. Should laminating prove to be unsuitable for your item, we will advise you of alternatives.
If you want to work with us, please give our team a call. We can cater for various needs, delivering lamination services that produce great looking materials.