Foiling services can add superior protection and improve the appearance of many products. People have become more familiar with this fact. As a result, a lot of people seek out the most skilful experts to help them. We have been specialising in foiling for years. During this time, we have risen to become one of the UK's most reliable experts.
Using digital production to introduce pattern and spot foils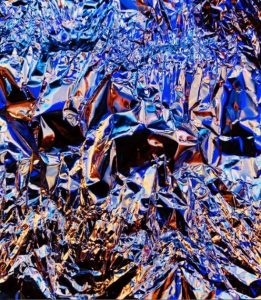 Raised imaging effects, metallics, and foils have become part of digital production in the last few years. The benefits of this include variability, short runs, and low set up costs.
Arresting metallic effects are one of the most recent new options. It is now possible to use standard digital printers and laminators to introduce regular pattern or spot foils. These are ones that stick to a pattern image you print digitally.
This brings the advantages of simple artwork. Examples include economic short runs, no waiting, and no make ready. More significantly, there is no requirement for regular metal dies. These take time for you to order. In addition, you have to spend a lot of money on them. Even though you can re-use them, you must set them up each time.
It is a fact that metallic inks have been available on a number of huge format eco-solvent inkjets for a while. Yet, the restrictions on particle size via inkjet nozzles means their reflectance is not as bright as a real metallic foil.
Embellishing print
Foiling lets you produce a myriad of effects to embellish print. This requires the use of a thin decorative material layer. It could be a mirror metal finish foil. However, it can also be a holographic or diffraction effect. It may even be a regular colour that is hard to obtain with normal printing. If you need high quality foiling services, please contact us.
Aside from the foil's visual attraction, there is a security element too. They are nearly impossible to photograph or scan correctly. This aids you in fighting counterfeiting by merely copying. What's more, generating them demands specialist consumables and equipment. Again, this deters regular counterfeiters.
Foil comes on rolls containing plastic carrier films in a myriad of widths. At some point, the foil-carrying film gets pressed onto your receiving medium. When this happens, the narrow foil layer disconnects from the carrier film. It then sticks to the target area.
Get the most from your foiling services
At Foiling Services, we have been delivering top calibre results for all of our years of service. We can only describe our standard as being world class. Since we use modern equipment, our team can be more flexible than standard providers.
If you would like to know more about our services, feel free to get in touch.