The main reason why people like to use foiling services is so they can make their items stand out. In order to maximise your investment however, you have to work with professionals. We have been specialising in the field for the longest time. As a result, we have the experience to achieve the outcomes you are looking for.
Foil printing has made a real name for itself in the realm of marketing. It stands as the ideal embellishment to introduce a bit of sophistication and depth to a project. You can do this without distracting from the actual content. A minor amount of foil accent can be all that is necessary to change the feel and look of your items completely. We are talking about things like mailers, business cards, and collateral.
The original printing standard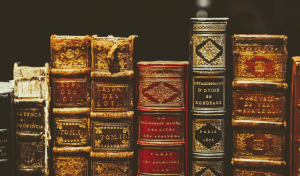 If you have come across a brochure or business card with some foil metallic accent, you will have seen the effects. Gold leaf was the original foiling printing. People utilised it on hardbound books centuries ago. In modern times, companies and graphic designers can employ similar methods to introduce foils to print projects. This is without being restricted to gold alone. You can add foil in a myriad of colours so it can match the goals and brand.
Everything from books to retail packages and business cards can be printed using foil. This list grows as time goes on as well. Today, utilising materials that are not pure gold, the technique is more cost effective. Furthermore, it is more widely available for companies to take advantage of for their print projects. If you require our foiling services, please contact the team.
Advances lead to more options
As we said earlier, gold used to be the standard for foil printing. Due to technological advances though, we have more options now. Aside from it, you can go for pigmented foils. These are matte or glossy colours that lack the metallic sheen.
Other common alternatives to gold include holographic and pearl foils. The latter is transparent and comes with a pearlescent finish. We mainly use them to add shine rather than colour to projects. As for holographic foils, they produce a silvery rainbow-like effect. Think of the back of a DVD or CD. It is possible to find them in patterns like prisms or dots.
Historically, it was necessary to apply gold foiling by hand. These days, you can apply the accents during the printing process. Printers employ a special die capable of applying the accent using a machine.
You can trust our foiling services
At Foiling Services, we have a reputation as the most trustworthy individuals working in our area of expertise. This is because our team take great care of the items that our clients give to us. We foil them correctly so as not to ruin them.
If you desire our services as well, give our business a call.