While the world is becoming increasingly digital, traditional print media is still valuable. It remains an effective way to interact with customers and any prospective ones. In fact, it can be far more personal when you compare it to an email. There are also many great ways to increase the value of your print. This includes our first rate laminating services.
Finishing
There are all kinds of print materials where businesses don't even think about finishing. This means they could miss out on making them even more memorable. For example, are you choosing the right laminate for catalogues and flyers? You want them to stand out but they must still be easy to handle and read. How about your business cards? Do they need a laminate finish that makes people remember them?
Quality paper
Sometimes people have laminating in mind from the beginning. However, this could lead them to choosing a lower quality paper stock as it will simply have a laminate over it. They may even rely on the laminate to add thickness. This is the wrong strategy though. It is always better to choose a quality paper stock that is thick enough. It will look better and also reduces the chance of errors during lamination. Plus, it is generally cheaper to choose a heavier stock with a standard film than a thicker laminate.
Choose the right laminate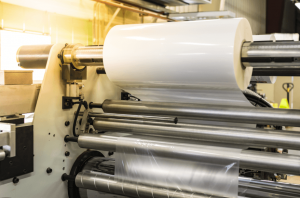 If you do decide to laminate, you need to understand the value of different films. The last thing you should try to do is use the exact same film for every single job. What will happen is you will have some materials that don't look right. You may also struggle with issues such as bubbling, curling, and sticking on some jobs.
The better option is to choose laminates to suit each specific printing job. That way you can ensure the materials are perfect. This can add even more value and reduce waste at the same time.
Know when to outsource
There are plenty of laminating jobs you can handle yourself if you have a good laminator and the right film. However, when the job is more complex and you want to maximise value, it is best to outsource to an expert. They can give you access to better equipment and more laminates In addition, they can offer support and lots of tips to make the printing even more successful.
Add value with our laminating services
At Foiling Services we know how good laminate can be. In fact, we work with a huge array of different films and foils from top brands. This includes some really amazing products you may not know about, including linings for external uses.
If you work with us we will help you to choose the perfect products for your needs. This can make your items stand out and maximise value. So, get in touch today if you want to find out more about laminating services. We could be your perfect partner for all kinds of projects.