Adding foil to various products is a great way to ensure they stand out and make the right impression. There are a lot of options here, including different colours of foil as well as a variety of finishes. At Foiling Services we excel at adding these decorative touches to various materials. So, if you want to do just that, we can help.
Is it eco-friendly?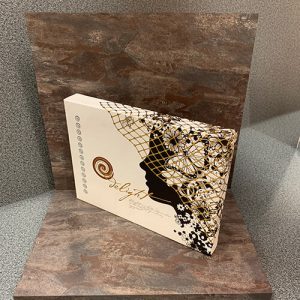 One thing many people and businesses may be wondering is whether foil is good for the environment. It is a good idea to try to be green, especially when it comes to things like packaging, documents, and other printed products.
The great news is that foiling is not harmful to the environment. The technique does not require any solvents and it does not produce any harmful vapours.
There have been a number of studies into the long term effects of foiling. A notable one had a look at how different substrates with various foils would biodegrade in landfill. The finding was that the foil did not have an effect on biodegradation. As a result the materials would break down entirely with time.
Another study had a look to see if foiling would mean that paper substrates were no longer recyclable. The tests found that the flotation process could remove all foil and ink from the samples. This would not leave behind any sticky particles. As a result the paper was suitable for repulping.
So, you can choose all kinds of foil designs without having to worry about the long term impact the materials will have on the environment.
Work with Foiling Services
We are proud to be one of the UK's best providers of foiling solutions. We can cater for all kinds of requirements and give our clients the chance to be very creative. In addition, we take care to ensure we keep waste to a minimum so we aren't throwing away resources and putting more pressure on the environment.
Whether you want beautiful packaging, wonderful wedding invitations, or a business card that stands out, our foiling services can help. Get in touch today to talk about your ideas with our team.