Laminating services can be both stylish and functional. For these reasons, more people are using them now than ever before. In order to get the best results, you need to work with an expert team. Our people fit the requirement since we have been working in this field for many years. We know what to do in order to satisfy the needs of the customer.
Laminators have the means to preserve sentimental and important objects. They do this by encasing them in plastic film. Most of these devices utilise heat rollers that melt the glue to your lamination film. There are so many possibilities with these products. Before you do anything however, you need to find the most suitable machine for your requirements. There are several considerations you will have to make prior to deciding on one.
The design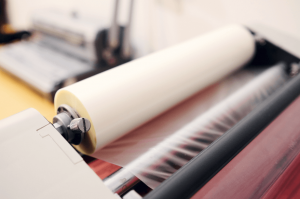 This is a massive consideration. Laminating mechanisms come in roll and pouch variants. Pouch models work by sealing pre-sized, special pouches. As for roll laminators, they function with two rolls of film. If you are in need of the best laminating services for sheet materials like thermoplastic or aluminium, contact our company.
You size laminating pouches specifically for legal papers, letters, photos, business cards, and more. If an object is not a regular size, it is best to trim the excess material off following lamination. With these laminators, you need to place every object into your pouch. You must also feed the items through the mechanism one at a time. Consequently, the laminators don't operate as fast as rollers.
As for roll laminators, they are wider than pouch models. They also have two laminating film rolls and can laminate more than one object at a time. One of the film layers rests under the object you are laminating while the other layer lies on top. They can provide full coverage.
How fast is the laminator?
The laminating speed is another critical consideration. Think about the speeds that are possible with any machine you are contemplating using. Faster models might be more appropriate for your specifications. This is especially true if you intend to laminate several objects in one session.
Is it versatile?
Versatility is the final consideration we will go over. Think about how many different kinds of items your machine is capable of laminating. There are laminators only capable of dealing with paper. However, there are other models where their speciality is thicker objects like leaves, fabric, and flowers. If you want a device that can handle more projects, choose one that is more versatile.
We understand laminating services like no one else
At Foiling Services, we understand how to best provide the results we have become famous for. Due to the value clients have for their items, there is no room for error when it comes to lamination. We set high standards, using quality films and top of the line equipment. As a result, we give every client a great service.
So, if you would like to benefit from our laminating services, please get in touch with the team. We will make sure you get the help you need.