What is the first thing you usually see when you pick up a product in a shop? In most cases it will be the packaging, whether it is a printed box, clear plastic tray, or some kind of bag. These packages make shops bright and colourful because they all try to stand out. The goal is to make you choose them. However, in all this it can be hard to make your products stand out. A good option could be to choose foiling services.
Transformation
The great thing about foil is it can really enhance packaging. The foils stand out because they have different effects to standard printing. They can be glossy and reflective or even holographic. That means light will bounce off them and create really great visuals. With just a little foil you can transform a boring logo or package into one that projects out and grabs the eye.
Complementary
Another big benefit of using foil on your packaging is it can actually complement other types of printing. For example you can combine it with embossing or debossing to make the print really stand out. Why only go half way with your printing when you can add foils to make it even more impactful?
Environmentally friendly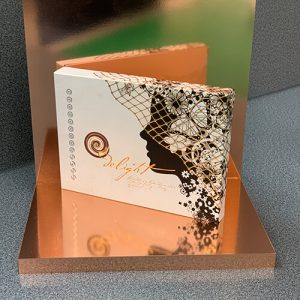 People in general are more thoughtful today about how they can help the environment. You can see households all across the UK trying to do their part with recycling and being careful with household waste.
If you want to show your business agrees with this sentiment you should choose packaging that is eco-friendly. All the ink you use in traditional printing may not be the best option here. Instead a small amount of foil may be better. The foils are not harmful to the environment. More importantly when you add them to paper and card these substances remain recyclable.
Explore foiling services with us
If you want to elevate your packaging, we would love to help you. As you can tell from our name, we are the leading specialist in our field in the UK. No other company can match our level of expertise. As a result you can be confident we will give you the best advice and a professional service to match.
So, come and talk to us about what you have in mind for your packaging. We can discuss options and show how cost effective it can be to add these beautiful decorative touches. Then, if you choose to go ahead we can handle all the printing and dispatch your order as quickly as possible.