We are a team that excels in the field of lamination. Our skills allow us to laminate a very wide range of materials. Examples include papers, PVC, MDF, and acrylic. These days, people are more aware of the benefits of laminating services like ours. It is a delicate process but one we make sure we get right.
Why does do businesses love lamination?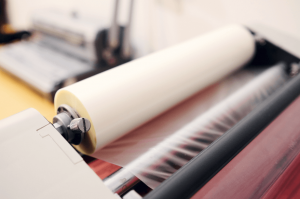 Businesses invest in laminate products very often. The main reason why they do this is the durability. Laminates are films that are transparent in nature. They bond to printed documents and supply extra protection. The film is waterproof and also makes the prints stronger. In the end, laminating makes the shelf life of these paper materials longer.
There is another reason why laminate is so popular; it augments the appearance of print by sharpening the ink colour. This is great for any materials with images or resources you want to be very easy to read.
A solution for frequent handling
Laminate offers longevity and durability to any pieces you intend to use or handle often. For restaurants, bar menus, promotional mats, and placemats are the top candidates for lamination. Different establishments might have things like membership, ID, or business cards. Others will have banners as well as education and training materials.
The look
Lamination can help make prints look even more stylish. Therefore, many companies use it to improve promotional and marketing materials. It is possible to laminate in both wide and large formats. As a result, it can be perfect for unique pieces or signage. Examples may include vehicle and window graphics, POP displays, and floor graphics.
The laminating machines can be very flexible and robust. They let you be creative with your promotional work. This is without adding ridiculous costs or hurting the quality.
Laminating helps in extreme environments
Businesses depend on lamination's strength when they have to deal with difficult conditions. They don't want things like posters and manuals to suffer from wear and tear because of the environments they are in. Therefore, in spaces like outdoor, damp, and dirty areas, laminate is a necessity.
We know laminating services
At Foiling Services, we have built a reputation as an authority on this subject. We are fully aware of which approach we need to take when we work with materials. In addition, we are always on hand with help when someone asks for it. Our experience can be a fantastic resource for people who don't know what type of laminate to choose.
So, if you would like to do business with us, call our team today. We can talk about laminating services and how they can work for you. Then, if you are happy to proceed we can arrange to take care of your lamination needs.