There is more to laminating services than meets the eye. You can't just laminate anything you come across. To succeed, you must first ensure that your items are appropriate for the process. We understand that fact. This understanding has led to us been able to provide customers with first class results.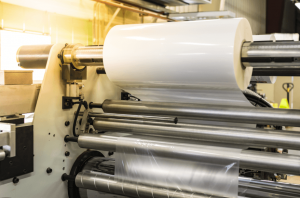 The majority of individuals shall only use a laminator for work purposes. Chances are they will use one in a school environment too. They come in handy for protecting information sheets as well as producing flashcards. However, there are several ways in which you can be creative with your device. Read on to find out about the fun things you can do with lamination.
Colouring books
One thing lamination can help you with is creating colouring books. Producing one of these is something fun you can do with your children. There are numerous possibilities here. For example, you can produce a reusable book so you can rub out and redo the drawings. Alternatively, you could fabricate and fill a colouring book in. Then, you can laminate to preserve all the artistic pieces.
Memory books
Another type of book lamination can help you with is the memory variety. Kids have all kinds of valuable moments. It is the same for everyone growing up. Producing a memory book gives them a fantastic piece of memorabilia. At the same time, it is a creative and fun thing to do together. Laminating the book shall keep everything in better condition for longer. Speak to our team if you would like to take advantage of our laminating services.
Flower pressing
This is another fun pastime you can partake in with the children. You can gather flowers and press them afterwards. By laminating the flowers, you will be able to preserve them. As a result they will be able to last for years.
Bookmarks
If you are lacking in bookmarks, you can make your own quite easily. It is easy to have fun here by thinking of your own designs. You can get creative using paint and glitter. Once that is finished, you can make the bookmarks more practical using the laminator. You can do this to create placemats as well.
Games
Finally, we will talk about games. Producing your own in the comfort of your house is fun and cost effective. You can use a laminator to create noughts and crosses or hangman. These are games where you can re-use the board by merely wiping the laminate exterior clean.
We provide world class results with our laminating services
At Foiling Services, we can help clients to provide their items with protection and superior aesthetics. This is all possible thanks to our first rate services. Due to our knowledge and experience, we can offer you incredible results.
So, if there is anything we can assist you with in terms of laminating services, please get in touch. You can even ask us if an idea you have in mind will work.