Lamination services exist primarily to offer a degree of protection to delicate substrates such as paper, card, and plywood. This is an area we specialise in. In addition, we can make these items stand out more using our decorative coatings. We are able to give our clients coating solutions for a wide variety of base materials.
Speak to the experts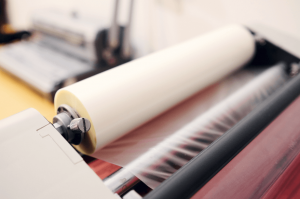 There are people who ask whether they can use any old laminator to protect their photos. What usually happens is that they carry out research online and find answers people have posted on forums. This typically leads to a fair amount of details that are vague as well as often incorrect. If you want the truth, then you are much better off speaking directly to professionals. Fortunately, the company offering the greatest lamination services in the UK is here to answer your questions.
Laminating photos is not the easiest of jobs. It doesn't matter whether you have professional images or ones you printed yourself at home. No one wants to ruin a photo whilst laminating it. Certain prints are one-of-a-kind objects so you definitely don't want to damage them. To comprehend why some laminators are not going to work, it is essential to understand their differences.
Pouch laminator
To begin with, the most popular model to use here would be the pouch laminator. They employ pouches of film capable of opening and closing similar to a file folder. You insert the object you are attempting to laminate within the pouch. Afterwards, you put it in a special carrier, and then run it through your machine. Most use thermal laminators to work on photos.
Pouch laminators are available in a number of categories. This all depends on the built-in features. The two most common ones would be the amount of rollers present in a machine as well as the mil thickness.
Thickness
This is the true thickness of the pouches that the laminator can manage. The greater the mil number, the thicker your pouch is going to be.
As for the pouches, we divide them into 3, 5, 7, and 10 mil thicknesses. The majority of people use a 5 mil pouch with photos and documents. As for 7 and 10, you would typically use them when you require a fair amount of stability and rigidity. With the 3 mil thickness, it is normally found with bigger pouches, like the ones you use for restaurant menus.
Roll number
This is the number of rubber rolls that the machine uses. The lowest number you are able to have is two. There is one on the bottom and another on top. The rollers aid the hot glue with sticking to the item being laminated. Sometimes, the rollers are heated. The more you have, the better your results are going to be.
Come to us for lamination services
At Foiling Services, we are proud to be the most accomplished business in our industry. We have been able to offer solutions for all sorts of clients. Most importantly, we can take on all kinds of projects so we can always find the perfect solution.
Our team is about as versatile as they come. So, for top quality lamination services, please contact us. You won't find a better service.