Foiling Services is a company that exists to supply its clients with decorative solutions such as foil and laminate. We work with people in various markets. As a result, we always have our work cut out for us. This is no trouble however. We can use the likes of our printed foil services and other offerings to give you the best results.
You will be glad to hear that we provide an extensive list of printed merchandise. Examples include Burl, Slate, Walnut, Stanley Oak, and Beech. We manufacture them on Gloss HIPS. This is between 1mm and 3mm thick. Normally, we use white or black 1372x660mm sheets.
However, we have additional thicknesses, colours, and patterns that we can supply to you upon request as well. Every one of these products is fabricated to order. We will use your unique sheet if you provide it to us or a sheet of our own if you want the complete article. Whatever you have in mind, we can offer the right printed foil services.
Lamination as well as foiling
Our work also includes the foiling and lamination of all sorts of materials. They include PVC, plywood, MDF, and HIPS to name a few. This covers a wide collection of thicknesses. They range from 200 microns to 30mm. Additionally, this covers widths as high as 1280mm in addition to lengths as large as 3000mm. These figures depend on the product specification.
With the finishes, to ensure high quality, we exclusively use top manufacturers like Novacel, Renolit, Poli-Film, and Leonhard Kurz. Those with an interest in our considerable stock of interior and exterior grade foils should know that there is no limit on what they can achieve. The options include granite, marble, woodgrain, and uni-colours though.
Only the greatest technology will suffice here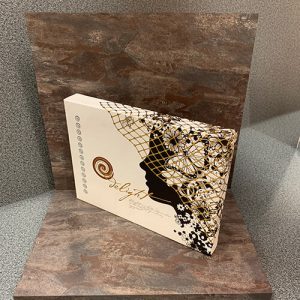 When we do our foiling work, we use state of the art technology. Because we use such high quality gear, we are not limited to your regular shades of gold and silver. Our people can overcome the issues that can pop up with any pattern, shade, or feature.
Similar to our laminating efforts, foiling is capable of offering you outstanding aesthetic results. Saying this, you can end up with the opposite effect if you don't do the job properly. We go above and beyond to make certain this doesn't occur. Foiling, after all, is not the easiest of jobs. The one foiling must understand how your object will react, especially to the heat. We examine this prior to every job to ensure that nothing goes wrong.
Printed foil services
You might be someone that requires our foil services for protective or decorative purposes. No matter what your circumstances are, we remain the leading choice. Our team has the talent to help you gain the best of both worlds. We will also give your items the attention they require.
We are always excited for bespoke projects and can adapt our printed foil services to suit any need. Talk to us today about what you have in mind. To get in touch, you can send us an email or phone our office.