Foiling Services is a company dedicated to supplying its clients with a large array of solutions to suit their requirements. We use holographic foil printing and numerous other methods to help customers make a good impression. Our team is capable of introducing functional and decorative protection films to metal, plastic, and wood materials. They can work with hot transfer foils, self-adhesive tapes, and PVC films too. You can ask us to foil reel and sheet materials as well as profiles.
Many clients come to us for assistance
People from all over the country come seeking our talents as they can use them to give their items a stunning appearance. There is more to them than you being able to apply metallic foiling to more surface types than regular ink though. In addition, they will allow you to achieve a more distinguished, vivid, and attractive look. Of course, to get the best out of foiling, you need to work with the greatest people in the business. Throughout the past decade, we have consistently delivered first-class results.
The most reliable business for foiling
Something else you will discover whilst working with us is that we don't charge outrageous prices. They are actually very competitive to make our services available to everyone.
The best machinery
One of the main reasons why we can use our holographic foils so effectively is our modern technology. It is thanks to this that we are not restricted to the common gold and silver shades. Implementing foiling designs is so much easier with our equipment. In addition, you can expect us to meet the challenge of every pattern or shade that is available. No matter what feature it is you want to introduce to your goods, we can do so flawlessly.
We make sure things are perfect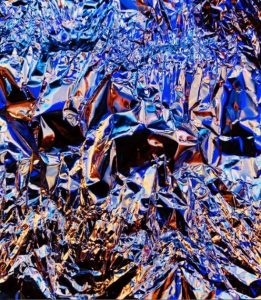 In fact, we stand out as the most trustworthy UK company for holographic foil printing and foiling services in general. We can assist anyone who has their own designs and those who wish to work with us to produce a foiling style.
We have already spoken about the potential of foiling to produce outstanding results. However, if you do this wrong, things can end up going the other way. Thankfully, our team is here to ensure that this does not happen. Foiling is a complex art. You must know how your object will behave when exposed to the thermoplastic covering process and high heat. Our team has this knowledge and can achieve great results.
Get in touch with us to talk about holographic foil printing
You might need our aid for protecting your items or making them more appealing to everyone else. It could even be both. Whatever the case, we can get the job done. Your possessions shall have the distinguished appearance that only professionals can offer.
To contact us, you can call the office at 01684 575655 or use 07814 575655. We also have an email address; admin@foilingservices.co.uk. Speak to us today for all your holographic foil printing needs. You will love the results.