Foiling services like the ones we provide are more popular than you may believe. Part of this is due to the outstanding appearances they can bring to items and products. With metallic foil in particular, you can apply it to more surfaces than inks. In addition, you end up with a far more distinguished, attractive and vivid look. Our exterior foiling products also have the potential to produce some wonderful results if you use them properly.
We have an extensive collection of products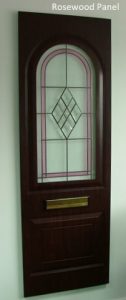 Within our collection, you will discover a wide array of exterior goods that come from Renolit and Kurz. The latter foils are in two distinct groups. The first is specialised metallic foil for the POS and automotive industries. We place a particular focus on the POS industry.
Up next are the woodgrain foils, which are widely used in the glazing industry. The foils from Kurz are heat resistant foils. Examples include mahogany 013, golden oak, and rosewood. The three are vacuum formable too. This makes them perfect for moulding into conservatory components, door panels, and composite doors.
In addition, we have Irish oak and chartwell green options from CFC Europe. Again, what we have here are goods in a heat resistant, vacuum formable state. Aside from the CFC and Kurz creations, we provide Renolit foiled sheets. The door panel industry frequently takes advantage of them to create flat panels capable of matching the window profile.
Specialised foils
Something else we have to offer you are specialist exterior metallic foils. They provide even more flexibility. This is important when someone has to have their displays outside. The products here include plain pigment, brushed, and chromes that come in a variety of colours and shades. The merchandise is manufactured on PVC sheet 2000x860x1.4mm. Moreover, it comes with protection in the form of a vacuum formable PE film.
You can rely on us for exterior foiling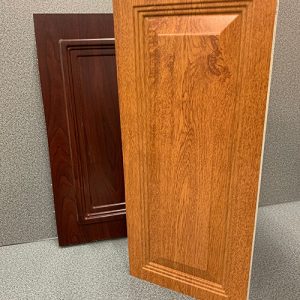 There is no need to worry when you shop for exterior foil with us. After all, as far as foiling services go, we are the UK's most professional establishment. Here, we carry out all our work to the highest standards. You may even find us exceeding your own expectations.
Thanks to our use of modern technology and the wide range of foils we have access to, we can offer more than regular shades. No matter the shade or pattern you opt for, we can overcome the challenges to produce great results.
Get in touch today
You may require our foiling services and exterior foiling for protective or decorative purposes. Some of you will even be looking for a mixture of the two. No matter what your requirements are, we will be the best choice for you.
Should you need to contact us, you are free to do so by email or phone. Our website also has a contact form that you can fill out.